Think of us as your one-stop shop for all things related to the food industry! Whether you need help designing an operations plan or just want some guidance on what type of cafe system would work best with your business, we have experience in both operational consulting and strategic planning.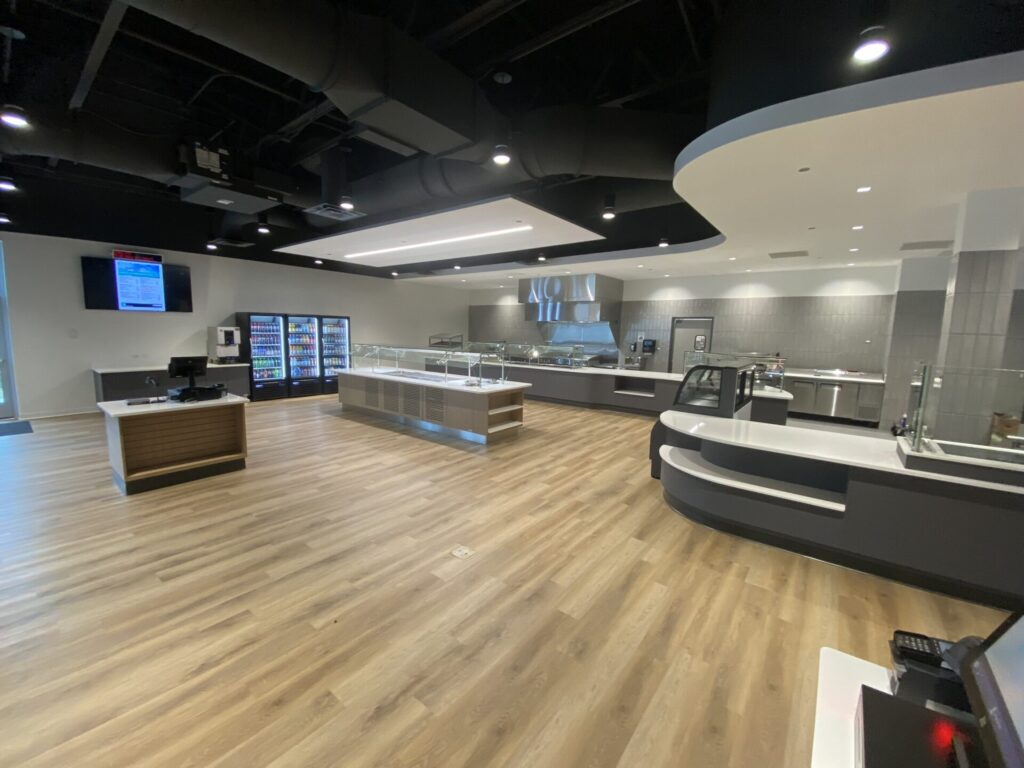 Our CAD department has an unparalleled attention to detail, and we take pride in being meticulous with every project that comes through our doors. The perfect design solution is just a phone call away!
We have over 40 years of experience developing food preparation areas, service lines and dining rooms for the food industry. Our team specializes in creating efficient solutions by addressing each area with Computer Aided Design (CAD). Food Service Operators can rest assured that we will meet all food safety requirements and be compliant with ADA guidelines.
We work with you to create a design that not only looks amazing, but also runs like clockwork. We'll use our expertise in design and logistics—as well as recommendations from experts within your company who are familiar with the ins-and outs of food service operations–to make sure everything falls right into place.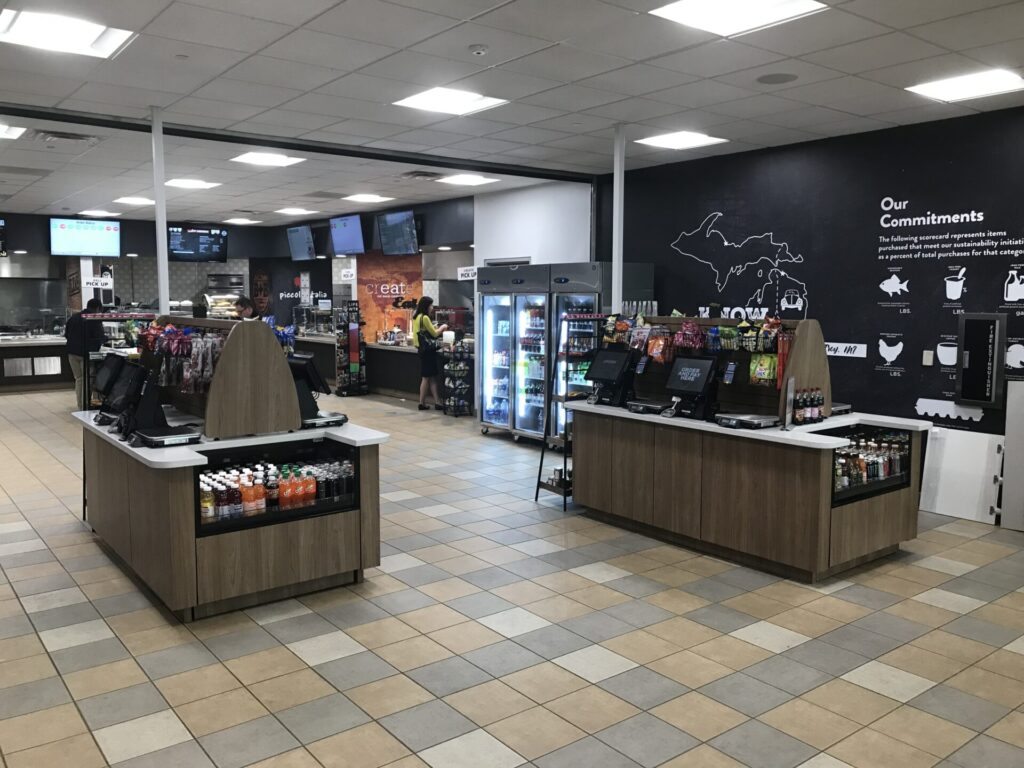 As a specifying dealer we analyze traffic flow, provide back-of-house kitchen equipment, and front-of-house service area and furniture solutions. Often times we work in parallel with in-house design teams as well, recommending equipment and layout adjustments that will produce the best operation of each food service site.
When you need a food service design that is proven to work, Axis Designs has what it takes. Our team of experienced designers will oversee every aspect and detail on your project, so everything looks perfect from start-to finish – even down to the last nut or bolt! If your house teams have already developed plans for fabrication, we'll look through them with care before confirming anything works great but also making suggestions concerning known issues if any arise… But rest assured knowing our solutions won't just "look good" either; they're designed specifically with functionality first which always means true performance.
We pay close attention to every detail of the project. High quality fabrication is essential in making great designs function properly and efficiently. Through advanced fabrication techniques and machinery, we provide the highest quality food service environments. 
Our original CAD designs often translate directly to our CNC manufacturing platform, providing quality, consistency, and advanced design elements. Your client's satisfaction with the quality of their new food service facility will help you retain their business for many years to come.
There are many benefits to having your equipment consolidated in one place. Not only does this ensure that you'll be able monitor projects more closely, but it also allows for quick reaction if there's an unexpected issue with any of the items delivered from different manufacturers! Axis Designs property insurance helps cover all risks associated – which means no worries about badly damaged goods or lost accessories – just peace-of mind.
Delivery Freight and Packaging
You can depend on our team to deliver the right equipment, fixtures and furniture at the appropriate time. We work with qualified carriers throughout the country so that no matter where your project is located, you'll have what's needed!
When our install team arrives at your food service site, they take time to unload and organize all items before beginning installation. On large buildouts we stage equipment so it can be easily installed later.
A careful unpacking happens first where each piece gets inspected carefully by experts trained specifically to look out for damages incurred during the transporting process.
As installation progresses our installers check for proper floor placement, fit and finish, equipment placement and that all standards are achieved. Once the installation is complete and trash has been removed from the site, we perform an equipment start-up and demonstration if requested.
We won't leave you in the dark. New styles of equipment and people new to different equipment need training. We are happy to provide this guidance as well as engage factory representatives and authorized service agencies to assist in the complete understanding and proper operation of the equipment.